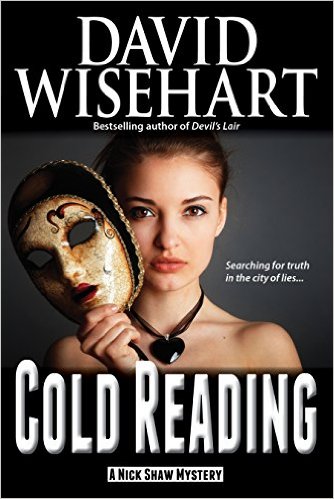 *Cold Reading (A Nick Shaw Mystery Book 1) (Deal, Not Free) by David Wisehart. Price: $0.99. Genre: Conspiracies, Mystery Deal, Sponsor, Heist, Noir, Organized Crime, Amateur Sleuths, Hard-Boiled, Psychics, Kidnapping, Murder Mystery, Serial Killers, Vigilante Justice, . Rated: 4.8 stars on 6 Reviews. 179 pages. ASIN: B01BSPLY46. Reviewers love it: This was a fun "private eye" mystery to read! It had loads of surprises and twists and turns! Nick Shaw is a very funny and likable character! I liked the humor that was mixed in equal parts with the mystery and the suspense. It was written very well and I am hoping there is a follow up book!
**Enhancement (Black Market DNA Book 1) by Anthony J Melchiorri. Price: Free. Genre: Conspiracy Thriller, Medical Thriller, Sponsor, Technothrillers, Genetic Engineering, Adventure, Dystopian, Heist, Pulp, Vigilante Justice, Murder, Organized Crime. Rated: 4.4 stars on 64 Reviews. 299 pages. ASIN: B00L00LWBU. Reviewers love it: Anthony manages to create a truly immersive atmosphere that truly complements the story! I enjoyed the main character's struggle to make sense of the conspiracy swirling around him. Few, if any, have dealt so well with the total concept of the medical conspiracy of DNA cloning – and its very real possibilities. Perfect vacation read! A complete winner!
The IRIS Algorithm by L.G. Van Huen. Price: Free. Genre: Conspiracies, Technothrillers. Rated: 4.8 stars on 12 Reviews. 338 pages. ASIN: B017QQO57O.