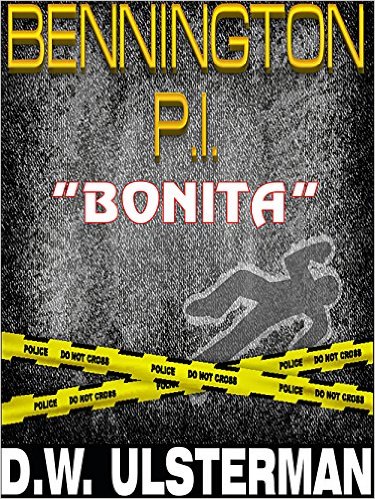 *Conspiracy Thriller: BENNINGTON P.I. "BONITA": A thrilling conspiracy… (Deal, Not Free) by D.W. Ulsterman, Hardboiled Detective. Price: $0.99. Genre: Conspiracy Thriller Deal, Sponsor, Hard-Boiled Mystery, Private Investigators, Propaganda & Political Psychology. Rated: 4 stars on 167 Reviews. 184 pages. ASIN: B00HTWC5G4. Reviewers love it: This story grabs you and flings you headfirst into the center of a conspiracy! Grab a drink and a soft spot, but don't be surprised if you find yourself holding on for dear life! A masterpiece! Thrilling with a frightening edge of truth! Get this book and be rewarded no matter whether you are a D.W. acolyte or just curious. You'll be glad you did!
*Patchwork Man: What would you do if your past could kill you? A mystery and suspense thriller. (Patchwork People series Book 1) by D.B. Martin. Price: Free. Genre: Conspiracy Thriller, Sponsor, Mystery, Psychological Thriller, Collections & Anthologies, Legal, Series, Vigilante Justice. Rated: 4.2 stars on 51 Reviews. 253 pages. ASIN: B00M37OUPY. Reviewers love it: This is a beginning of an immensely successful trilogy! A masterful work! D.B. Martin is a talented author and it shows. Gripping, stunning and remarkable! I recommend it to all, and wish I could give it more than 5 stars!
The Hidden Murderess (The Ex Killer Series Book 2) (Repeat) by B.B. Rowell. Price: Free. Genre: Thriller, Serial Killers, Crime Fiction. Rated: 4 stars on 10 Reviews. 196 pages. ASIN: B008MINPHW.